Cam Thomas Is Convinced He Can Average 25 Points Per Game As A Top Scoring Option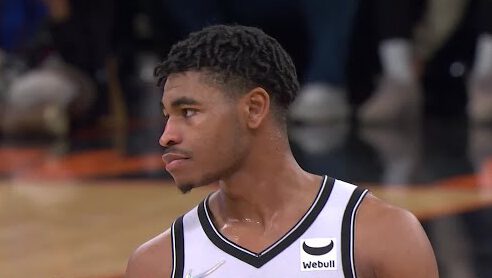 Cam Thomas wasn't a staple in the starting lineup for the Brooklyn Nets. In his second year, he posted averages of 10.6 points, 1.7 rebounds and 1.4 assists per game on 56.7% shooting from the field. In that span, he played 16.6 minutes per game and had the opportunity to start in just four games.
Having said that, Thomas is a promising talent for the Nets, putting in significant effort to climb the team's rotation ladder. While his stats might not immediately signal an up-and-coming star, he's proven he can rack up points quickly when given the chance. In fact, during the previous season, Thomas delivered in four games where he scored over 40 points, giving a glimpse into the ceiling of his potential.
Building on this momentum, Thomas is filled with confidence in his own skills. When asked about what he can do with the ball in his hands, the 21-year-old Nets guard doesn't hold back, stating he can average 25 points per game.
"Ball in my hand? 25 … 25 no doubt, easy," said Thomas with a big smile. "And that's just me having confidence in my ability, knowing what I can bring." 
Cam Thomas says he could average 25 PPG if he had the ball in his hands all year

via @_SchuZ_ pic.twitter.com/U5YQR9lGoS

— Brooklyn Netcast (@BrooklynNetcast) August 10, 2023