Austin Reaves Reveals Reason Of His Confused Face That Became A Meme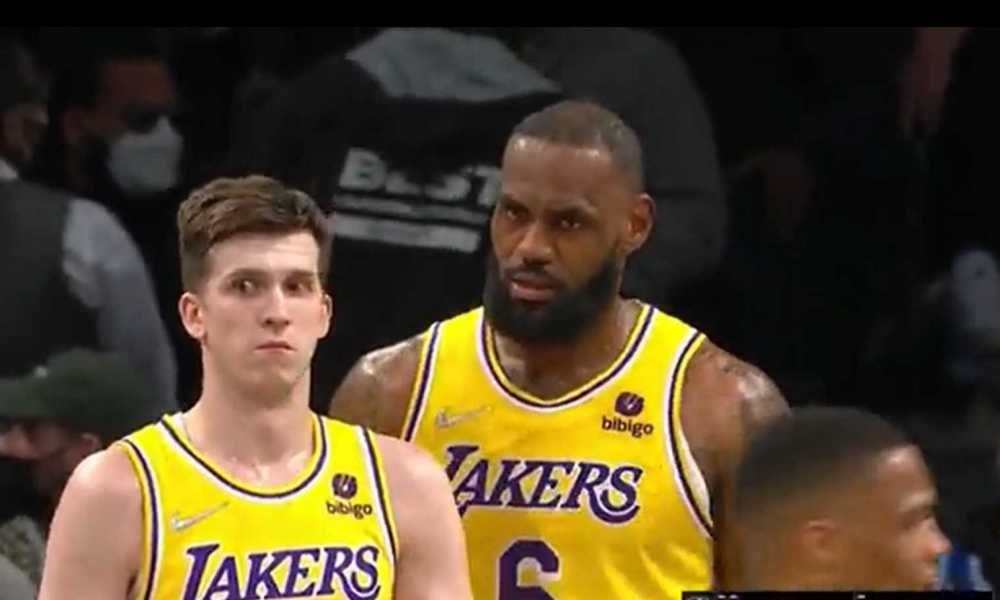 Austin Reaves is rapidly becoming a mainstay in basketball conversations. His impressive two-way skills, along with his solid intangibles, have already positioned him as one of the top rising shooting guards in today's game.
His performance during the 2022-23 season was nothing short of extraordinary. With the stakes reaching a boiling point in the postseason, Reaves rose to the occasion and averaged 16.9 points, 4.4 rebounds and 4.6 assists per game on 46.4% shooting from the field.
Following this stellar performance, the Lakers responded by betting big on Reaves' future, securing him with a four-year contract valued at $56 million. This move reaffirms Reaves position within the Lakers and signals confidence in his potential.
But before his rise to stardom, Reaves became a meme in the basketball world for his reaction to LeBron James talking to him. Reaves now revealed the origins of becoming a meme and explained that he didn't understand anything of what James had to say before a play, which caused his confused face.
"We had a timeout with like a minute, 45 left, we were like up 18 points so I didn't know why we were still in the game. The coach was setting up a play and nobody was really listening, and I asked a lot of questions that year. I walk onto the court and I ask 'Bron, 'Yo, I'm just chilling, right?'  He was like, 'Nah, you're going here, here.' I don't know if he was f***ing with me or being serious, to be honest. I actually make that face a lot when I kind of confused but at the same time, I would like to think I'm not confused a lot."