Rodney Hood Taught Hayley Williams How To Crip Walk When They Were Kids
Rodney Hood Taught Hayley Williams How To Crip Walk When They Were Kids
This is one of the most surprising and most random relationships between two celebrities I've ever encountered. But it therefore is even more amazing.
Toronto Raptors wingman Rodney Hood and Paramore singer Hayley Williams not only used to be neighbors in Meridian, Mississippi, but he also taught her to crip walk.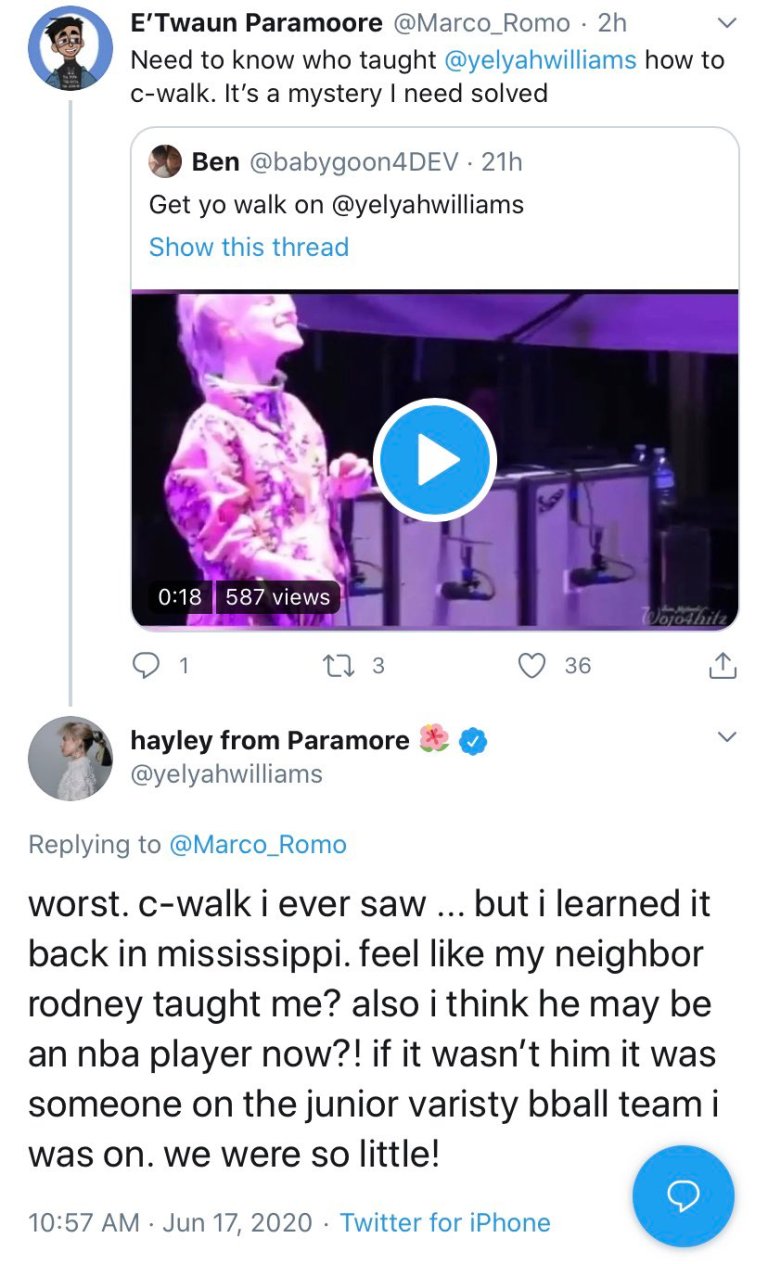 The funniest thing about it is, that when confronted with this information from Williams' tweet from last year, Hood had no idea that his neighbor Hayley is now famous Hayley Williams. 
He took credit for teaching her how to crip walk nonetheless.
I asked Rodney Hood about this. He had no idea that his neighbor Hayley is now @yelyahwilliams. Also says he can't dance, but he'll take credit.

Rodney Hood, punk influencer.

— Blake Murphy (@BlakeMurphyODC) March 27, 2021