Giannis Antetokounmpo 'Totally Agrees' With Noah Lyles On NBA World Champion Statement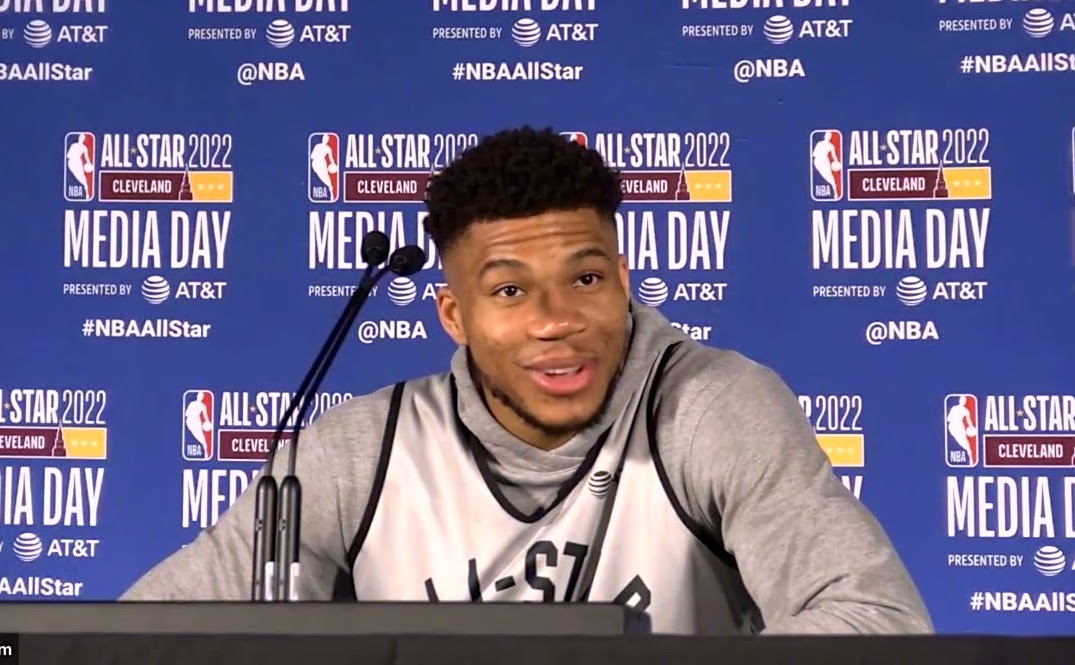 After winning gold medals in the 100 and 200m sprint at the World Championships in Budapest, sprinter Noah Lyles caused major headlines, when he suggested that American sports calling themselves World Champion after winning the national league is ridiculous.
"I have to watch the NBA finals and they have world champion on their heads,' Lyles said. 'World champion of what? The United States? Don't get me wrong. I love the US at times. But that ain't the world."
"World champion of what? The United States?"

Track and Field star Noah Lyles on NBA champs calling themselves World Champs.

(via @eurosport) pic.twitter.com/do1WC2vdYb

— Bleacher Report (@BleacherReport) August 27, 2023
While Lyles received plenty of backlash, especially coming from within the NBA and its players, he also gotten lots of intercessors agreeing with him, mainly from outside the United States.
Since Team USA not only lost to Lithuania, the eventual real World Champions from Germany, and Canada, finishing with a disappointing 4th place, everybody brought back Lyles statement, with more and more people agreeing with him.
This also includes two-time MVP and 2021 NBA champion Giannis Antetokounmpo, who more than sided with Lyles in an interview with the 48 Minutes podcast.
"I wanted to back him up so bad, you know. He received so much backlash for saying the, like, obvious.

I don't think in any other sport you are called the world champions. You know, like in soccer, which is way bigger than the NBA, more popular than the NBA. When the Champions League, the UEFA Champions League, you know, champions….they don't say the world champion, you know. When they win the World Cup, they play against the USA team, they play against the teams around the world, you know, countries around the world, then they say world champs.

…the NBA is the best league in the world and the talent in the NBA is the best that you will ever see in your life. It's not even close. You know, I don't say that there's other teams out there that they can beat the Denver Nuggets, for example. I'm not saying that. But you're gonna have to respect, you know, those teams and say yeah, I'm the NBA champ, I'm the VTB champ, I'm the EuroLeague champ, I'm the Greek champ, I'm the Spanish champ, I'm the French league champ."