Dwyane Wade Reveals Crazy Story About LeBron James Putting His Entire Career At Risk After 2011 Finals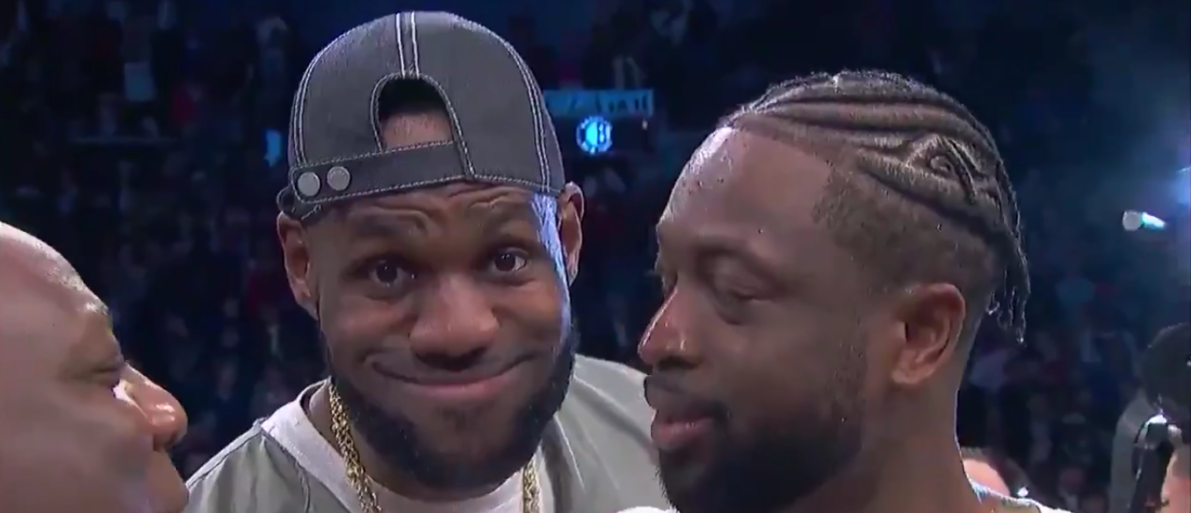 After acquiring LeBron James and Chris Bosh in the summer of 2010, the Miami Heat instantly made the impression that they were the team to beat in the NBA around that time. In their first year together, it looked like LeBron James will finally capture his first ring, and the Larry O'Brien Trophy will head back to South Beach.
However, the Dallas Mavericks, led by Dirk Nowitzki, proved everyone wrong and beat the Heat in six games during the 2011 NBA Finals.
The Mavericks put on a show in the playoffs, swept the defending champions Los Angeles Lakers and beat the Oklahoma City Thunder, before ending the Heat's title hopes in six games
Dwyane Wade now revealed that LeBron James put his entire career at risk by jumping into a swimming pool from an balcony after the Finals loss.
"We out there just looking at the pool, chilling, and Bron and [Savannah] came up. No lie… LeBron came in and said, 'What's up?' Looked down, and there was the pool down there.

Looked down, he said, 'How deep do you think that is?' Around eight or nine feet. He said, 'Let me see.' Took his stuff off and jumped in the pool from the balcony, I promise you. I was like, 'This dude is crazy.' He didn't need to think about that [the end of his career]. He just jumped in the water. I'm serious."
"I was like, 'This dude's crazy.'" – Dwyane Wade on this week's episode of Headliners, explaining how LeBron jumped off a balcony into a pool after losing the 2011 Finals. This story is, well, listen for yourself ⬇️
Full interview is on Showtime tonight & also available streaming pic.twitter.com/BnO14bP1Bf

— Rachel Nichols (@Rachel__Nichols) April 27, 2023